About CropPedia

What is CropPedia?
The leading knowledge platform and database management system for fast and effective marker development and lead gene discovery. The ultimate software tool to speed up molecular breeding by easily tracking and selecting trait-associated leads.

Why others use CropPedia?
An online SaaS platform combining public and private data, visualizing and integrating public and proprietary tools, presenting accurate results faster.
Make your data work for you.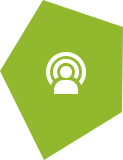 Discover together
Work together globally and optimize the output of team efforts through the web-based gene discovery platform. Let molecular breeders team up with trait specialists and bio-informaticians. Share results in dedicated workspaces. Connect to accelerate breeding.
Benefits
Creating insights together, accelerate breeding
Organize, integrate and visualize information
Best crop genomics integration and knowledge discovery tool in the world. By using state-of-the-art visualization tools, complex data is made easily accessible. Data integration allows for seamless searching and jumping from one visualization tool to the other with a single mouse click.
Collaborate and share findings & information easily
Use workspaces to keep your discoveries private if necessary, or share them with your team to improve collaboration and optimize your workflow. Gather and save data in your workspace to get a clear overview of the trait you are working on.
Benefit from high-quality data. Better insight, better genes and markers
Fully functionally annotated genes from KeyGene's in-house annotation pipeline are integrated and searchable. Using more than 25 years of KeyGene experience in plant data to ensure optimal quality of data. Significantly accelerated discovery timelines. Better insight, better markers.
Facilitate molecular breeders and trait experts as well as bio-informaticians
User-friendly interface to access complex data for molecular biologists. Specific database management module and an Application Programming Interface for expert bioinformatics access. Compatible with in-house pipelines.
Public and proprietary data in one environment
Query private and public data simultaneously with world-leading data security measures that safeguard your data. Integrate and use datasets from multiple crop species of various origins and data types.
Full administrator access to the system
Ready-to-use software with plug-and-play installation. User authentication and user groups allow for controlled access to the tools and data on the system. Monitor and manage system processes directly on the system.
A look inside
Key functionalities that deliver results

Integrated search functionality
Search all available data sources in CropPedia. Find your candidate genes quicker through faceted filtering capabilities. Introduce gene passports and extensive functional annotation reports.

Genome browser
Visualize genomic regions by using the seamless integration with the JBrowse software. Enjoy a user-friendly configuration interface.

Comparative map viewer
Display and compare multiple genomic and genetic maps in one view. Pinpoint interesting regions using built-in synteny visualization. Access the search module directly from each mapped feature.

Variomics
Use the world's fastest variation viewer to compare structural variation of (re)sequenced germplasm lines in complete populations and filter for interesting variation based on annotated function.

Omics analysis
Analyze your metabolomics or RNAseq datasets using boxplots, co-expression and correlation analysis. Identify differentially expressed genes and compounds.

Blast alignment
Perform a blast alignment against the genomic sequences in CropPedia and immediately visualize the results in the genome browser.
Results
Recommended by leading breeding companies
This is a response to our need for one platform which integrates and visualizes all data and knowledge.
Bio-informatician - Top 5 Global breeding company
Recommended by leading breeding companies
Wow, this is the tool I always dreamt of.
Clas-Tomas Larsson, Molecular Biologist/Senior Project leader - Lantmännen lantbruk
Recommended by leading breeding companies
Using the web-based platform CropPedia and being able to share data and analysis results is very exciting.
Prof. Rod Wing, University of Arizona and IRRI
Recommended by leading breeding companies
I really liked the variome data, I was able to very quickly see the type of variation available in my favorite gene across a panel of 150 accessions.
Prof. Rod Wing, University of Arizona and IRRI
Recommended by leading breeding companies
What I liked about CropPedia is the ability to combine everything I needed in one place: visible and usable. CropPedia alleviates the frustration of looking for bits of info in many places.
Molecular Breeder
Recommended by leading breeding companies
KeyGene has developed CropPedia for over 25 field crops and vegetable crops as well as plant pathogens, used on a daily basis by leading scientists worldwide.
Anker Sørensen, VP New business Development, KeyGene
Recommended by leading breeding companies
CropPedia is a great tool for data integration, visualization and knowledge sharing between research units. We use it for candidate gene discovery in all of our major vegetable crops.
Quang Hien LE, Bioinformatics and Genomics Lead– Limagrain Vegetable Seeds
Recommended by leading breeding companies
Great tool for knowledge sharing and perfect to speed up our molecular breeding work.
Molecular Breeding Manager - Leading Asian breeding company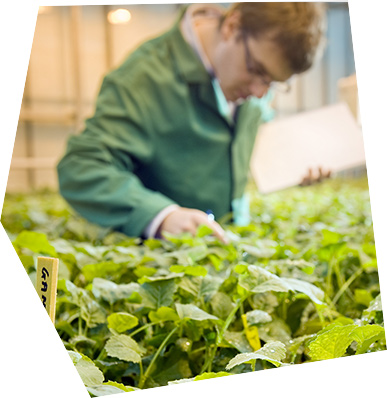 Tutorials
CropPedia Tutorials
Want to learn more about CropPedia? Below you can find tutorials about how to start working with CropPedia and CropPedia's key functionalities
Frequently asked questions
How does it work?
CropPedia software runs as a SaaS solution in the cloud. We will set up your private environment and provide you with login credentials as well as additional two-factor authentication if desired. Access your CropPedia securely from anywhere in the world.
What does it cost?
A yearly license fee applies, which includes software updates, bug fixing, training and support. Additionally, yearly updated data packages can be purchased per crop. Customization of CropPedia to your individual company needs is offered at an additional development fee.
Ok now I have access, but how do I start?
KeyGene gives support and on-site training (workshops), webinars and demos. Everything you need to familiarize yourself with the tool and to use it effectively. CropPedia also has an in-tool tutorial and help function.
How do I share findings with co-workers?
CropPedia has a built-in Workspace functionality. Workspace is an easy way to store searches and features. Share your workspace with a colleague or your project team to collaborate more efficiently.
Can I integrate CropPedia with internal systems?
Everything within CropPedia is operated via so-called API-calls, making it extremely easy to integrate CropPedia with any of your internal systems and workflows.
How can I update data?
You can upload data yourself or ask KeyGene to do this for you. Furthermore, KeyGene can provide yearly updates to public data packages in your crop(s) of interest.
How is my private data secured?
CropPedia runs behind the firewall of a major cloud provider ensuring access to the data is always up to the highest standards.
How will the software be updated?
KeyGene continuously develops novel functionalities for the CropPedia platform. As a licensee, you will automatically benefit from functional updates when they have been developed and tested.
The fast track to the genomic discovery of key genes
Start using CropPedia to get the most out of your genomic & genetic data.
Free Trial
Contact
Ask our expert for more information

Koen Nijbroek
CropPedia specialist
I represent a team of over 15 developers and internal KeyGene users of CropPedia. As part of the CropPedia development team I give demos, training and support.
I would be happy to address any question you might have.